A bunch of photos on anime fans' desks and rooms. (Oops, sorry, that was from 2007 Jan 28, a little old. The "popular character" has since changed.) My desk at work used to look like that but absolutely not at home.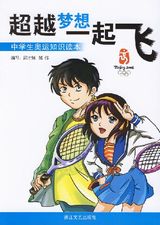 One year later (2008 Jan 29), a
2008 Chinese Olympic
pamphlet cover features a fake Haruhi Suzumiya and Ichi Kinda. Here is the original
Chinese Amazon
page selling the pamphlet, completed with a user comment that points out the fact. Here's the
original
this picture was copied from. Can't believe they didn't only copy a Japanese character to sell such an important international event, this design totally sucks. How could this be approved in the first place? Don't they have any pride for their country?
Yikes! Tomorrow is February! (Panic!) I must be getting old, as time feels like it's going too fast.